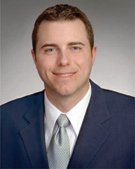 Mike Helveston, CFP®, CRPC®
Mike joined Rodgers & Associates in 2007 after distinguishing himself for eight years in The Vanguard Group's personal financial planning division. With Rodgers & Associates he provides high quality and comprehensive financial, tax and investment planning advice to guide our high net worth clients toward their financial goals.
Mike is also a registered financial adviser with the National Association of Personal Financial Advisors (NAPFA) and has been a member of the Financial Planning Association since 2006. In addition to his charity work through Rodgers & Associates, Mike has served as a volunteer mortgage counselor with Tabor Community Services and a student financial literacy volunteer for Junior Achievement.
He's also appeared on television and radio discussing various financial planning issues and was recently quoted in the Wall Street Journal.
He's a graduate of Bloomsburg University and holds a BA in Finance. His hobbies include golfing with friends, music and watching pro sports. He, his wife and their children reside in Chester County, PA.