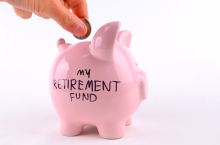 "I will direct the Treasury to create a new way for working Americans to start their own retirement savings: myRA."
— President Barack Obama, State of the Union, January 28, 2014
The President announced the creation of a new retirement account to help Americans save for retirement. The myRA (short for My Retirement Account) is targeted at Americans who don't have access to an employer-sponsored retirement savings plan such as a 401(k) or 403 (b). That includes roughly half of all workers and 75% of part-time workers. Having access to an employer plan will not exclude you from participating but there are income restrictions. Participants will be subject to the same income limits as a Roth IRA.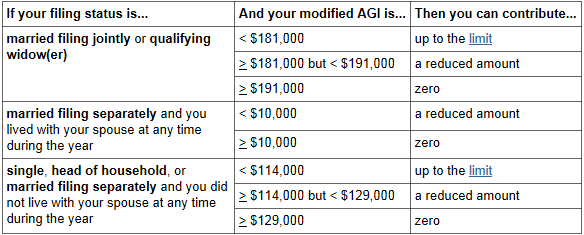 Source: IRS.gov
Workers earning more than these limits will not be permitted to contribute to a myRA.
There are no fees, and workers can enroll in the program with a minimum contribution of $25, and add through automatic payroll deductions as low as $5 per pay. The account will function as a Roth IRA, which allows savers to invest after-tax dollars and withdraw the money in retirement tax-free. Like a traditional Roth account, savers will be allowed to contribute up to $5,500 a year under current limits. Workers can keep the same myRA when changing jobs, and can also roll the balance over to a private-sector retirement account at any time.
Once a participant's account balance hits $15,000, or the account has been open for 30 years, the participant will have to roll it over to a private sector Roth IRA, where the money can continue to grow tax-free. Workers will have the option to switch to a Roth IRA at any time. They will also be able to withdraw their contributions at any time without penalty. However, anyone who withdraws the interest they earned in the account before age 59 1/2 will get hit with taxes and a possible penalty, just like a Roth IRA.
But unlike traditional Roth IRAs, the accounts will solely invest in government savings bonds. The account balance will never decrease in value, and will earn the same interest rate as the Thrift Savings Plan's Government Securities Investment Fund that it offers to federal workers. That fund earned around 1.5 % in 2012, and had an average annual return of 3.6% between 2003 and 2012.
The myRA account is being offered as a savings vehicle to help the working poor. Unfortunately an account earning 1.5% is not going to do much to grow a retirement account. We already have a better plan in place to help low income savings. The Retirement Savings Contributions Credit (Saver's Credit) was passed as part of the Economic Growth and Tax Relief Reconciliation Act of 2001. The amount of the credit is 50%, 20% or 10% of your retirement plan or IRA contributions up to $2,000 ($4,000 if married filing jointly), depending on your adjusted gross income.

Source: IRS.gov
The Saver's Credit offers a tangible incentive to save for retirement through valuable tax credit that could be worth as much as $1,000 for individuals and $2,000 for couples. Contributions to employer sponsored plans, traditional IRAs and Roth IRAs and presumably the new myRA will also qualify for the credit.
Parents can consider making Roth IRA contributions for their adult children living on their own to help them take advantage of the Saver's Credit and get them started on a secure retirement. Up to $2,000 of the contribution is eligible for the credit regardless of who actually contributes the money. The adult child cannot be claimed as a dependent on anyone else's tax return and their income must be within the above guidelines to qualify.
A final point to remember with this is the rules for gifts. You are allowed to give up to $14,000 in 2014 to any number of people, every year, without facing any gift taxes, and without the recipient owing any income tax on the gifts. This is only an issue when you give more than the $5,500 maximum contribution to a Roth IRA.
Rick's Tips:
myRAs are being created this year to help Americans who are not covered by a retirement plan at work.
myRAs will earn the same interest rate as the Thrift Savings Plan's Government Securities Investment Fund that it offers to federal workers.
The Saver's Credit has been around since 2001 and offers a tax credit match to low income workers who save in retirement plans.