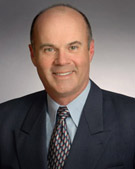 Rick Rodgers, CFP®, CRPC® Noted Wealth Manager, Author, Media Commentator
Rick Rodgers, Certified Financial Planner (CFP®), Chartered Retirement Planner Counselor (CRPC®),  Certified Retirement Counselor (CRC®), and member of the National Association of Personal Financial Advisers (NAPFA), is Founder and CEO of Rodgers & Associates.
Rick's expertise in the investment and financial advisory profession began with one of the big Wall Street firms in 1984. Twelve years later, he founded Rodgers & Associates as a way to concentrate on financial planning. His vision was to help families prepare for a worry-free retirement through the creation and conservation of their wealth. Today, as a leading retirement expert and personal wealth adviser to high net worth individuals, Rick provides integrated financial, tax, and investment strategies, retirement planning, executive compensation, estate and charitable planning.
In the past two years Rick has become a regular guest on television, and various regional and national radio news programs, noted for his expert commentary on retirement planning and tax strategy. His articles have appeared in Wealth Manager, CPA Magazine and Medical Economics, and he has been quoted in the New York Times, Investment News, and Smart Money, among others. As a professional speaker Rick has stood before diverse audiences.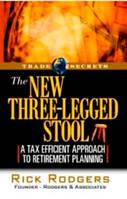 Rick is also author of the book, The New Three-Legged Stool: A Tax Efficient Approach to Retirement Planning. In the book, Rick offers his expert advice on how to navigate complex tax issues in clear language using relatable, real-life examples. If you are nearing retirement, or are already in retirement, and want expert advice on keeping the IRS out of your estate, detailed steps to reduce (or even reverse) the tax mistakes you may have already made, and want to learn more about how to create a financial plan, then you will benefit from Rick's insights into tax-efficient retirement planning.
A committed Christian who cares about his community, Rick is active in his church and has volunteered as a Mortgage Counselor for Tabor Community Services. He currently serves on the finance committee of the United Way of Lancaster County and the advisory boards of SCORE Lancaster and Millersville University – Lancaster.  Rick and his wife Jessy live in Lancaster, PA. They have four adult children and several grandchildren. His hobbies include golf and boating on the Chesapeake Bay.