We know retirement is about far more than finances.
That's why our approach considers all aspects of your life as we create and implement your unique plan together.
What We Provide
---
Tailored insight along your journey
We view retirement in five distinct phases, which we call AGILE. In each phase, we help you navigate critical decisions and milestones on your path to reaching your goals.
Services for every stage of retirement
We address your financial and personal consid­er­a­tions through a range of coordi­nated services, including investment management, social security guidance, estate planning, and healthcare advice.
Our process
The CFP Board's seven-step financial planning process guides our partnership, but we also uncover oppor­tu­nities aimed to minimize taxes, risk, and expenses as we protect your wealth.
Not sure where to start?
Select your place in your retirement journey and see what you should be considering along the way.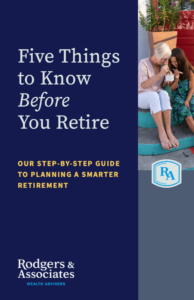 Retirement is a journey that starts long before your last day of work. Learn five ways to help make the transition seamless by taking control of your finances now—and planning for a worry-free future.
Get the Guide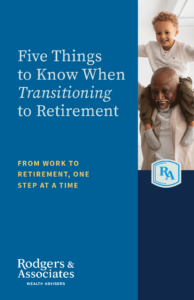 The year before and the year after your retirement are a time to hone your plans for taxes, income, and healthcare. We've assembled what we believe are some of the most important infor­mation to consider as your big day draws near.
Get the Guide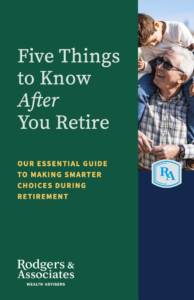 Retirement planning doesn't stop when you cash your last paycheck. Learn five critical issues to address if you want to get the most out of your retirement including timing of Social Security benefits, finding your purpose in retirement and passing on your legacy.
Get the Guide
Our Latest Insights
Educa­tional retirement focused infor­mation from our team of advisers.
Assisting Clients In and Approaching Retirement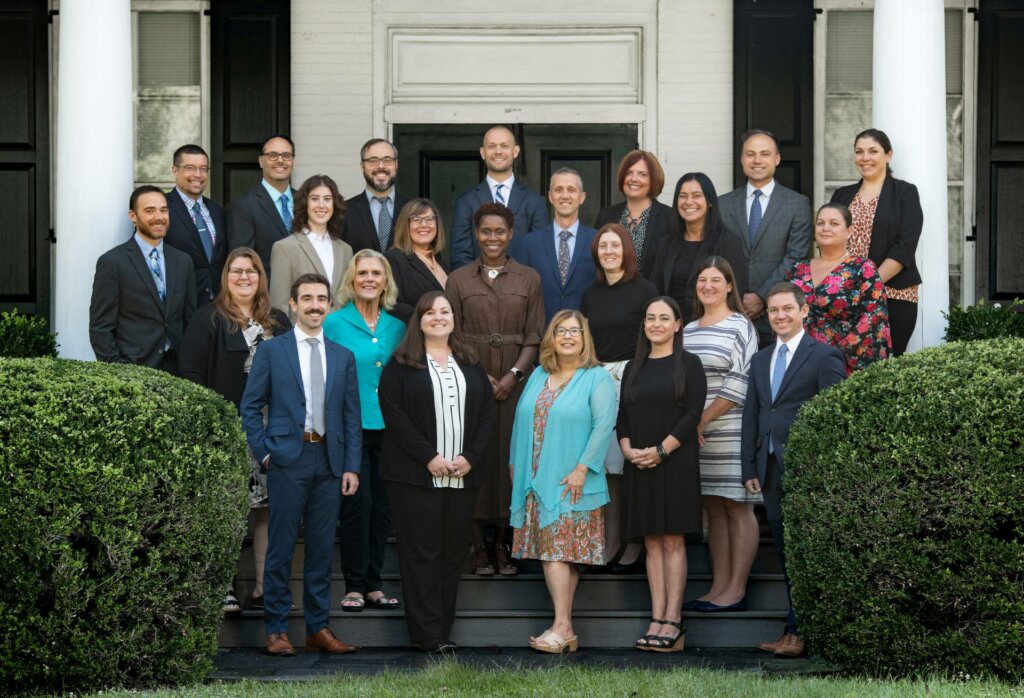 Company News
Rodgers & Associates Updates
The 39th Annual Hospice and Community Care Labor Day Auction success­fully reached its goal of raising $1 million to help provide care and support for patients and families coping with…
Read update
Visit our booth at the Lancaster 50+ Expo on Wednesday, September 20th, from 9:00 AM to 2:00 PM at Spooky Nook Sports, 75 Champ Boulevard, Manheim. You can find out…
Read update
Congrat­u­la­tions to Ashley Duff who earned the Chartered Retirement Planning Counselor™ (CRPC®) desig­nation from the College for Financial Planning, as well as Jared Wilcox and Steve Elliker who earned the…
Read update