Start planning now with a free download.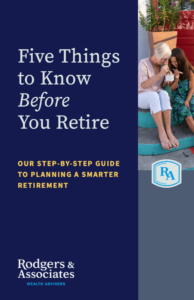 Retirement is a journey that starts long before your last day of work. Learn five ways to help make the transition seamless by taking control of your finances now—and planning for a worry-free future.
Get the Guide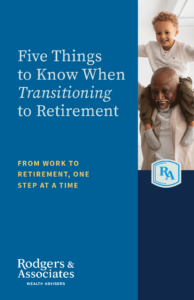 The year before and the year after your retirement are a time to hone your plans for taxes, income, and healthcare. We've assembled what we believe are some of the most important information to consider as your big day draws near.
Get the Guide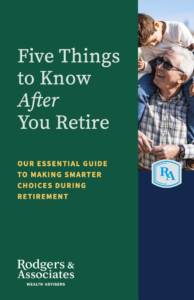 Retirement planning doesn't stop when you cash your last paycheck. Learn five critical issues to address if you want to get the most out of your retirement including timing of Social Security benefits, finding your purpose in retirement and passing on your legacy.
Get the Guide