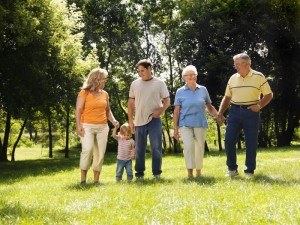 The youngest of the baby boomers will reach age 50 this year. Those at the other end of the gener­ation are fast approaching age 70. The greatest wealth transfer is about to begin. The Boston College Center on Wealth and Philan­thropy conser­v­a­tively estimates that $1 trillion will pass from one party to another over the next 50 years. Armed with the current tax advan­taged strategies and the higher estate tax exemption on lifetime giving, more assets will be able to transfer untaxed within the lifetime of the parent. The current estate tax environment is a golden oppor­tunity for families as they are trans­ferring wealth. But how many of these wealth transfers will be successful?
Most financial advisers and estate planners would define a successful transfer as one in which the assets are success­fully trans­ferred in a tax-efficient way. Yet according to Barclays Wealth*, 70% of wealth fails to transfer to the third gener­ation. One of the single biggest challenges facing affluent baby boomers will be to ensure the heirs remain in control of the assets and family unity after the estate transfer. Successful estate planning is more than just preparing the assets for heirs, it's just as important to prepare the heirs to receive and manage assets.
Research has shown family dynamics are the main contributor that eventually under­mined the most successful transfer of family wealth.
Families lose control of assets and unity because of the lack of trust and commu­ni­cation among family members, lack of preparedness of heirs, and lack of a unified family vision for their wealth. Most families tradi­tionally do an excellent job preparing their assets for transfer to heirs through prudent investment, tax and estate-planning strategies. Unfor­tu­nately, the heirs never received coaching and the counseling needed to prepare them to receive and manage the assets.
One of the most important financial decisions people face in their lifetime involves transi­tioning their estate to their children and grand­children. Studying those wealth transfers that succeeded revealed those families who commu­ni­cated well had the highest proba­bility of success. How well families commu­ni­cated with each other had a direct impact on how well the family planned … and that, in turn, had a direct impact on the survival of the family estate.
James "Jay" Hughes, author of Family Wealth: Keeping it in the Family, says "Another inher­i­tance challenge borne by your clients is that 85% of families' estate transfers go awry, mainly due to a lack of commu­ni­cation." The emotional component, the inter­per­sonal histories and relation­ships, and the invisible ties pose the greatest sources of surprise and challenge to planning a successful wealth transfer.
While tangible aspects of our lives are a measurable way of discussing our prosperity, wealth extends far beyond dollars and cents. One's true wealth includes those areas that speak to us as individuals, such as, family name & reputation, community influence, etc. It's important to define wealth in this way because ultimately this is what matters to families. It is a rare person, who at the end of his or her life thinks most about asset protection and tax savings. Most people think about the preser­vation of the family and the true legacy they will leave.
What is a successful wealth transfer? We consider the transfer to be successful when the wealth is received and managed by the heirs, and they do so in a manner that furthers their devel­opment and life goals. I have seen inher­i­tances cause damage to the beneficiary's finances and family unity. Success rests on the heir being able to use the wealth to further growth, rather than hinder it.
A good place to start is to call a family meeting. Many families have considered the topic of wealth and money to be taboo. Devel­oping a unified vision of the purpose and mission of family wealth can be one of the greatest tools in preserving wealth and creating family harmony. Create an environment where every voice in the family can be heard, listening will be just as important as speaking. Topics can include what lessons have been learned, what is the greatest hope for the next gener­ation, what is the greatest fear. The family will need to decide what is the purpose of wealth and how is it to be used toward that purpose.
Parents will need to initiate this important conver­sation and engage their children. The best way to help your children handle wealth is to help them make smart decisions while you are still here. Money and wealth should be one of the best areas of commu­ni­cation in order to preserve it and family unity. Arrange a family meeting today.
*Barclays Wealth Insights, Volume 14 "The Transfer of Trust: Wealth and Succession in a Changing World". The infor­mation is based on inter­views that took place between January & February 2011.
Rick's Insights
70% of wealth fails to transfer to the third generation.
Families who commu­nicate well have the highest proba­bility of success­fully trans­ferring wealth.
Family meetings provide an oppor­tunity for the family to define the purpose of wealth and how to use it.