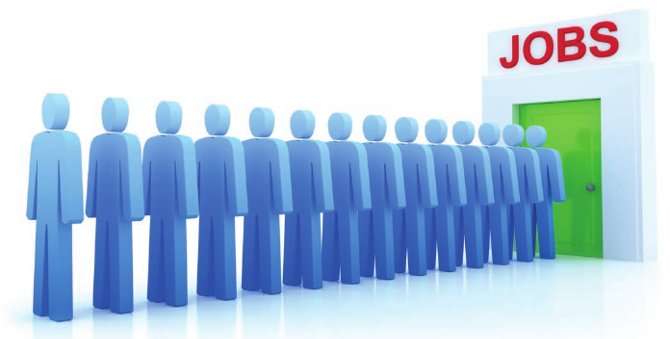 But, as the old adage goes, where there's a will – or better yet, a business plan – there's a way.
Zak started working at a commercial construction company immedi­ately after he finished high school. Trained in the plumbing field, Zak didn't mind the work, but he knew it was not what he wanted to do with his life.
After six years with the company, Zak got laid off at the end of 2007. He thought about changing careers, but was quickly offered a position with a small plumbing company. A year later, just as the 2008 recession started to grip the country, Zak was laid off again.
Six months after he got his second pink slip, the married father of three acted on a plan to start his own business, Davie Landscape and Lawncare, which is based in Mocksville, North Carolina. While the business climate is compet­itive, the company is growing and Zak loves going to work each day.
In today's economic climate, success stories such as this are something to cheer about. (In our family, we're especially elated, as Zak is our son-in-law.) With an unemployment rate that has stayed consis­tently above 9% over the past few years, you might think that a lot of job seekers who are frustrated over looking for work would be starting businesses. However, a recent report from the consulting firm Challenger, Gray & Christmas found that start-ups have dropped to the lowest level since the firm started tracking the statistic in 1986.
The reason may have to do with the fact that the biggest obstacle to starting a business is obtaining money to finance the start-up costs. Lending money for new businesses has always been risky, which leads to new owners usually taking out home-equity loans or using credit cards to obtain cash. Today, these sources of financing are difficult to access.
The good news is that help is available to better assist potential business owners make a case for themselves. For example, SCORE Lancaster is an all-volunteer, nonprofit associ­ation that provides free, expert business mentoring, how-to guides, and low-cost educa­tional workshops and courses for people wanting to start their own businesses. The programs are also open to existing businesses that are looking for ways to improve.
SCORE Lancaster district director Jerry Glenn agrees that financing is the biggest obstacle for most people trying to start a business. Glenn says his group has mentored people who have great ideas and good business plans, but lack the funding they need. Lenders are reluctant to loan money based only on a business plan. Without collateral or a cosigner, most businesses end up staying on the drawing board.
Despite the difficult climate, SCORE Lancaster helped launch 35 new businesses in Lancaster County this past year. These new businesses created 75 new jobs.
The US Small Business Admin­is­tration is also a great resource for infor­mation on starting a business. The website offers infor­mation on writing a business plan and finding a mentor. Infor­mation on small-business loans and grants that may be available to help get your business started is also provided.
The SBA does offer a variety of loan programs for very specific purposes. You should review the website to see if your business will qualify.
Starting a new business is risky. According to research conducted by the University of Texas, the survival rate is only 38% in the first four years. A chance of lasting 10 years falls to 9%.
Zak is confident that Davie Landscape and Lawncare will be one of the businesses that can break the four-year hurdle. Thus far, his business plan is working. While lawn-mowing keeps food on the table, Zak's real interest is in the landscaping side of the business. So, in an effort to learn more about horti­culture, he is taking courses at the local community college. He has been able to finance his business with a small personal-savings account. He buys used equipment and works out of his home in order to keep his expenses low. A portion of the gross income from each job is set aside to add or replace equipment. He rents specialized equipment when needed for a job so he doesn't have to spend large sums on equipment that may not be used on a regular basis.
Thanks in part to client referrals, a website presence and social media (Facebook), his customer list is growing. Zak is also making plans to partic­ipate in trade shows as a way to further increase exposure for his company.
Getting Started
Get Some Experience in the Field. Take a job working in your chosen field first and try a variety of positions before you try to run such a business on your own. You might just find that you don't like the business anyway.
Write a Business Plan. SCORE Lancaster says there is no other single process that can be more useful in business problem-solving than addressing the risks and thought­fully forecasting them. If it doesn't work on paper, it will not work in the real world, either.
Line up Your Financing. Part of the business plan will forecast how much money you are going to need to get started. Make sure you know where that money is going to come from. Don't rely on credit cards – it is the most expensive debt you can have. Friends and family may be your best source of funding. Discuss the risks up front. Set the loan up like a formal business trans­action and establish a realistic payback schedule.
Set up a Support System. You should bounce your ideas off a good sounding board. This person should have experience in running a business and be able to introduce you to others in a position to help. Or, establish a relationship with an organi­zation such as SCORE Lancaster.
This article origi­nally appeared in the November 2011 issue of Lancaster County magazine