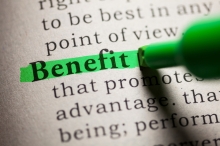 One of the biggest topics in the field of retirement planning today is the issue of maximizing Social Security benefits. When to draw benefits? Who should draw first? How to minimize the impact of income taxes on benefits, are questions being asked by would be retirees in order to get the most from the government program they've been paying into throughout their career.
Getting the most from Social Security begins by gaining an under­standing of the program itself. You can pull up a copy of the Social Security Handbook online at the administration's website. The handbook contains the more than 2,700 separate rules governing when benefits can be claimed and how. After you've absorbed the handbook, move over to Social Security's public policy infor­mation site to review the Program Opera­tions Manual System (POMS). This site provides guidance for how the 2,700+ rules are to be imple­mented. And you thought tax law was complex!
Consider the dynamics of a 65 year old couple evalu­ating their options for drawing benefits. There are millions of combi­na­tions the couple could choose. Financial consid­er­a­tions, other resources they have for income, part-time income and their health will all come into play. Survivor benefits are another important consid­er­ation when there is a difference in age or the health of one spouse.
Social Security benefits are an important part of everyone's retirement plan. Devel­oping a strategy before you retire is very important to maximize benefits and minimize taxes at the same time. This involves a plan for drawing from the correct leg of your New Three-Legged Stool™ to reduce income taxes throughout your retirement.
Getting it right from the beginning should be everyone's goal. Even if you're already retired, there still may be steps you can take to maximize your Social Security benefits. I was discussing Social Security maximization strategies recently when someone commented they wish they talked to me earlier. They already started drawing benefits and now realize they should have waited. Do you know you can suspend benefits and restart them later? Social Security applies a Delayed Retirement Credit to the retiree's current benefit when they start drawing again. A retiree who started drawing benefits at age 62, suspends their benefit at 66 and then restarts benefits again at age 70 could increase their benefit by 32% for the rest of their life. They will need to address the issue of no checks for the next four years before attempting this strategy.
Another option for those who mistakenly started benefits too soon is to repay Social Security what you have received. You can then restart benefits at a later date to receive the higher benefit amount. This option is limited to 12 months of benefits. There are no interest charges on the benefits you received and no fees for imple­menting the strategy.
Many articles say retirees should wait until 70 to draw if they are healthy. Waiting to draw is not always the best choice. The spouse with the lower average indexed monthly earnings (AIME) may maximize benefits by drawing at age 62 based on their own earnings and then switching to their spousal benefit at full retirement age. Spouses can receive a benefit equal to ½ of the other spouse's full retirement benefit amount if they start receiving benefits at full retirement age. Divorced persons can draw spousal benefits based on their ex-spouse if they have not remarried and their marriage lasted at least 10 years.
Review your Social Security Statement of estimated benefits to determine if drawing spousal benefits is to your advantage. Your primary insurance amount (PIA) is the estimated monthly benefit you will receive at full retirement age. If your PIA is less than half of your spouse's PIA you may want to draw your benefits early and then switch to spousal benefits. This is true when your spouse isn't collecting their benefits. The spousal benefit is calcu­lated differ­ently when they've started collecting benefits.
Start-stop, spousal benefits, repay, suspend, the potential combi­na­tions of strategies is overwhelming. We routinely run a Social Security maximization program for clients before signing up for benefits to determine the best strategy finan­cially. Then we review other income resources and potential health issues to help them make an informed choice. It's very important to get this right before you claim benefits or at least very soon after you sign up. Social Security doesn't permit do-overs.
Rick's Tips:
There are more than 2,700 rules governing Social Security benefits.
A couple literally has millions of combi­nation options for drawing benefits.
Restarting benefits by repaying what you received is limited to the first 12 months of your initial claim.