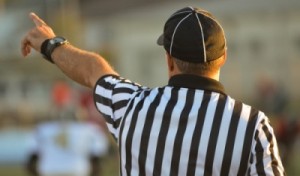 President Obama's 2017 Budget released in February expresses his concern for the American worker's retirement savings. The proposal notes that one out of three workers does not have access to a retirement savings plan. The number is higher for workers at firms with fewer than 50 employees and part-time workers. Workers without access to a plan through their employer rarely save for retirement: fewer than 10% of workers without access to a workplace plan contribute to a retirement savings account on their own.
The President addresses this issue by attempting to ensure near universal access to workplace retirement accounts by:
Automat­i­cally enrolling approx­i­mately 30 million workers without access to workplace plans in IRAs. Employers in business for at least two years and with at least 11 employees would be required to offer an automatic IRA option if the firm has no other retirement plan. The IRA would be funded with 3% of salary, but employees could change the contri­bution amount. Employers would not be required to match.
Providing tax credits to encourage small businesses to offer plans and automat­i­cally enroll workers in those plans. Small employers with no more than 100 employees would be eligible to claim a non-refundable tax credit for expenses associated with estab­lishing the automatic IRAs up to $1,000 for the first three. These employers would also be eligible to receive an additional non-refundable credit of $25 per employee, up to $250 per year, for six years.
Ensuring that long-term, part-time workers are allowed to partic­ipate in their employer's retirement plans. The provision would mandate that 401(k) plans permit employees logging at least 500 hours annually for three years to make salary reduction contri­bu­tions.
The President intends to propose legis­lation that would allow employers to come together and form pooled 401(k)s, resulting in lower costs and less burden for each employer. This provision would be extended to certain nonprofits and other inter­me­di­aries who could create pooled plans for contractors and other self-employed workers. Independent contractors partic­i­pating in a pooled plan using that structure can contribute no matter which client is paying them.
While these proposals can be viewed as opening up retirement plans at the bottom, his budget also carries several changes that would tighten retirement plans at the top. The 2017 budget attempts to establish a limit on large retirement accounts. This budget sets the amount at $3.4 million.
The rule prohibits any new contri­bu­tions to retirement accounts once the total of all retirement accounts reaches $3.4 million as of the end-of-year. All retirement accounts would include employer sponsored plans and IRAs. The threshold amount is based on the cost to purchase a lifetime joint-and-survivor immediate annuity at age 62 for the maximum defined benefit pension amount of $210,000. The threshold would change as this calcu­lation is adjusted. It is not clear if the rule would prohibit only employee contri­bu­tions or if employer contri­bu­tions would not be permitted as well.
Another provision of the budget to limit contri­bu­tions by upper income workers would create a 28% maximum tax benefit for contri­bu­tions to retirement accounts. Tax deductible contri­bu­tions to any type of retirement plan would be limited to a maximum tax benefit of 28% in any one tax year.
Only taxpayers in the top three tax brackets – 33%, 35%, or 39.6% — would be affected by this rule. The worker could still make the maximum annual contri­bution allowed to the retirement plan but part would be considered after-tax. This would be similar to making non-deductible IRA contri­bu­tions under current law. The budget extends this 28% cap to other specified above-the-line deduc­tions and income exclu­sions, as well as all itemized deduc­tions.
The latest budget also proposes elimi­nating the stretch IRA rules of non-spouse benefi­ciaries of IRAs. The rule would require that inherited IRAs be completely distributed by the fifth year after the death of the owner. The rule would apply to both tradi­tional and Roth IRAs. There would be three excep­tions:
An exception would apply when the benefi­ciary is a minor child. The five-year rule would not apply until after the child reached the age of majority.
A benefi­ciary will still be allowed to stretch out distri­b­u­tions based on life expectancy for benefi­ciaries who are not more than 10 years younger than the IRA owner.
A benefi­ciary who is disabled or chron­i­cally ill would be allowed a life expectancy stretch regardless of age differ­ences.
This is the fifth year in a row the President's budget proposal recom­mended this change. Current law allows non-spouse benefi­ciaries to extend IRA distri­b­u­tions from their inherited retirement accounts over their life expectancy. Should this provision become law it would effec­tively be the end of the stretch IRAs. The potential tax deferral provided by an inherited retirement account would be reduced. Distri­b­u­tions would most likely be larger and become taxed at higher tax brackets. The budget estimates an additional $5.5 billion in tax revenue over the next decade once this rule takes effect.
Existing IRA benefi­ciaries who are currently stretching distri­b­u­tions over their life expectancy would not be impacted. It would impact only those who inherit an IRA after the rule is enacted.
Many of the proposals in the 2017 budget have been presented before and a few have been tweaked since last year. It seems unlikely that any rule changes will be enacted this year given that tax legis­lation is slow during an election year. However, most of these ideas have been around for a while and a new admin­is­tration could decide it's time to act on them.
Rick's Tips:
Fewer than 10% of workers establish a retirement savings account on their own.
The President proposes allowing unrelated employers to establish pooled retirement accounts for workers.
A proposal to force non-spouse IRA benefi­ciaries to empty accounts within five years may end the stretch IRA.