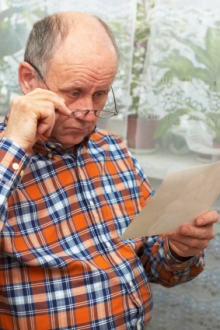 Detroit's bankruptcy filing has captured the attention of the nation. Among those creditors poten­tially left hanging are Detroit's pensioners. The pension funds currently had an estimated shortfall of about $3.5 billion as of June 30th. Employees of a bankrupt business with a promised pension have a safety net called the Pension Benefit Guaranty Corp., or PBGC. The PBGC insures a minimal level of benefits to the retirees. The yearly maximum guaranteed benefit for a 65-year-old retiree is $57,500 in 2013. But municipal workers do not have a similar pension safety net in case of bankruptcy.
The question for Detroit's pensioners will be resolved in bankruptcy court and the outcome will have ripple effects across the country. The city of Central Falls, RI declared bankruptcy in 2011 and slashed one in three of its retirees' pension checks by more than half. Detroit and Central Falls are not unique circum­stances. The Center for Retirement Research at Boston College reckons that states' pensions are under­funded by $1 trillion. North­western University estimates the funding gap is closer to $3 trillion for state pensions and $600 billion for local govern­ments.
The feasi­bility of pensions as a retirement tool has deteri­o­rated over the past 40 years. The biggest problem for pensions has been the advances in medicine allowing Americans to live much longer. A 65-year-old woman is expected to live three years longer than in 1970. Added to this compli­cation is the fact that 10,000 baby boomers are reaching retirement age every day. That pace will continue for the next 15 years.
The private sector recog­nized this growing problem several years ago. The U.S. Department of Labor estimates only 15% of private-sector workers are covered by defined-benefit plans. Only 38% of Fortune 1000 companies offered a pension plan in 2010. That number is down from 59% in 2004. Of those companies with a plan, 35% of those were frozen and 2% were in the process of termi­nating the plan. Contrast this with the public sector where most workers can expect a pension linked to their final salary.
Politi­cians are at last moving to do something about the pension time-bomb and Detroit's bankruptcy may prompt quicker action. California has lengthened the peak-salary period from which pensions are calcu­lated from one year to three, and capped the salary at which new recruits can earn pensions at $110,000. But the rules only apply to new hires. Nevada changed the formula used to calculate pension benefits for those hired after January 1, 2010 to provide a lower payout. It also raised the retirement age for public workers from 60 to 62. Another ten states — including Iowa, Nebraska and New Mexico – have boosted employee contri­bu­tions. Alaska, Utah and, surpris­ingly, Michigan have managed to switch to defined contri­bution plans (401k, 403b) for new employees.
The solution may seem simple but it won't be easy to get passed. The retirement age for public-sector workers needs to be raised to adjust for longer life expectancies. An even better solution would occur if public-sector employees switched to defined contri­bution plans like 401ks and 403bs. The employers and employees contribute to a fund and the accumu­lated total could be converted to pension income at retirement. The amount of income will be deter­mined by the growth of the fund from a combi­nation of the contri­bu­tions and investment return.
But no matter what happens with Detroit, this should serve as a wakeup call for public-sector workers and retirees with under­funded pensions to review their retirement plan. The Pension Rights Center in D.C. specializes in providing retirees with counseling and infor­mation about their pension benefits. The federal admin­is­tration on Aging's Pension Counseling and Infor­mation Program may also be helpful. Talk to a financial adviser and have them run a few what-if scenarios to determine the impact of something happening to your pension.
Younger workers would do well to plan alter­na­tives even if pensions survive in some form. Most likely they would play a smaller part in your retirement plan. There are a number of alter­native retirement strategies that can provide similar or greater rates of return for retirement:
Defined contri­bution plans. Pension plans generally won't be elimi­nated without offering a 401k or 403b or some other type of defined contri­bution plan in its place. Make sure you partic­ipate in the plan. Funds in a defined contri­bution plan are kept separate and cannot be lost if your employer goes bankrupt.
Start your own individual retirement account (IRA). Tradi­tional IRAs and Roth IRAs are still available and contri­bution levels have been increased to $5,500 in 2013 ($6,500 for those 50 and older).
After-tax savings. Growth oriented invest­ments have prefer­ential tax treatment. The earnings are not completely tax deferred like a retirement plan but they offer other advan­tages. You can choose when to realize capital gains thus deferring the tax. When the gain is realized it is currently taxed at a lower rate than a distri­b­ution from a retirement account.
Rick's Tips:
Most public pensions are under­funded and are not covered by the Pension Benefit Guaranty Corp insurance.
Public pensions are unsus­tainable in their present form and will need modifi­ca­tions such as later retirement ages and reduced benefits to be viable.
Plan your own retirement by saving through your 401k, IRA and after-tax savings to maintain control of your golden years.