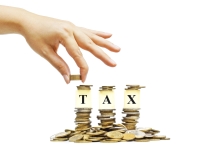 The 2015 tax filing season is still a few months away. No major tax laws have been revised this year but there are a few changes that are worth reviewing. The largest source of changes continues to be the Affordable Care Act (ACA) commonly referred to as Obamacare.
Supreme Court ruling
The Supreme Court upheld a key part of the ACA that provides health insurance subsidies in the way of tax credits. The court was asked to interpret a part of the law that said the tax credits are authorized for those who buy insurance on marketplaces that are "established by the state." Many taxpayers were claiming tax credits on insurance they purchased through the federally established marketplace. In a 6-to-3 decision, the court agreed that that the legislation's wording was problematic but Congress's intent was clear. The only way the law would work is for tax credits to be awarded on both state and federal insurance exchanges. The millions of taxpayers who claimed the credits will now continue to have access to affordable health care in the states which did not establish marketplace health care exchanges.
ACA changes for individuals
The individual mandate tax for not having health insurance (officially called a shared responsibility fee) will increase to the higher of 2 percent of yearly household income or $325 per person per year, with a maximum penalty per family for those using this method of $975 in 2015. The fee is scheduled to increase each year by set increments until 2017. In 2017 it adjusts for inflation. Open enrollment for 2016 ACA plans begins November 1, 2015. Plans and prices will be available by late October. Some important dates for the 2016 enrollment:
December 15, 2015: Last day to enroll in or change plans for new coverage to start January 1st.
January 1, 2016: 2016 coverage starts for those who enroll or change plans by December 15th.
January 15, 2016: Last day to enroll in or change plans for new coverage to start February 1st.
January 31, 2016: 2016 Open Enrollment ends. Enrollments or changes between January 16 and January 31 take effect March 1, 2016.
If you make less than 133% of the federal poverty level you are exempt from the individual mandate tax.
New ACA forms
Form 1095-B and Form 1095-C aren't actually new in 2015. The forms were optional in tax year 2014. What's new is the requirement to file the forms by any person that provides minimum essential coverage to an individual (1095-B). Large employers are required to file form 1095-C when they average at least 50 full-time equivalent employees (FTE). Small employers must also file 1095-C if they are a member of a controlled group with 50 FTEs and offer an insured or self-insured plan or no group health plan at all. The new form reports type of coverage, dependent coverage, and the period of coverage for the tax year. The IRS uses this information to verify the taxpayer and their dependents have at least minimum qualifying health insurance coverage.
Tax filing identity theft
The IRS was been increasingly under attack by identity thieves filing false returns and claiming refunds. In 2015, more than 100,000 accounts were hacked. The IRS is looking into tracking "device identification numbers" so it will know when multiple tax returns are filed from the same computer. They are also considering a number of options to authenticate a tax filer's identification when they file their return. There is concern taxpayers could be burdened by having to submit additional information and the IRS would have to make major system upgrades to implement the verification procedure. Other plans being considered are:
Having employers file W-2s and 1099-MISCs sooner with the government. The current Feb. 28 due date would be moved up to Feb. 15.
Putting only the last four digits of workers' Social Security numbers on W-2s sent to employees.
Requiring paid preparers to electronically file all individual tax returns. The e-filing mandate currently applies to those who prepare more than 10 returns.
Taxpayers use IRS Form 14039 to alert the IRS that a fraudulent tax return has been filed with their Social Security number. The form states that someone has stolen the taxpayer's identity and it has affected their tax account. Information is provided about the tax year affected and the last return filed prior to the identity theft return.
Expired tax breaks
Congress will most likely pull its usual wait-until-the-last-minute trick for extending a host of popular tax credits and deductions that expired at the end of 2014. The popular tax breaks are expected to be revived and made retroactive to January 1, 2015. Individual tax breaks include:
Allowing individuals who are age 70½ and older to make direct distributions of up to $100,000 tax-free from their IRAs to charity,
Giving itemizers the option to deduct state sales taxes in lieu of income taxes,
Letting homeowners exclude from income up to $2 million of forgiven debt,
Write-offs for private mortgage insurance and
Up to $250 of teachers' class supplies.
There are several other items including some tax breaks for businesses. It's doubtful Congress will act on this until November or December. Tax extenders are far down the priority list. The House wants some of them made permanent, including many business-friendly ones and the IRA-to-charity break. The Senate Finance Committee prefers just a two-year extension of the entire package. President Obama has said he would veto legislation that makes the cuts permanent without offsetting the cost to the government.
Extended tax filing deadline
In observance of Emancipation Day on Friday, April 15, 2016, taxpayers will have until April 18, 2016, to file their 2015 individual returns and make their first 2016 estimated tax payment. Taxpayers in Maine and Massachusetts will have until April 19, 2016, to file their returns so they can observe Patriots Day on April 18.
Rick's Tips:
Tax credits to help pay insurance premiums are available no matter which marketplace exchange is used to buy coverage.
Open enrollment for 2016 ACA plans runs from November 1st to December 15th to enroll in or change plans for new health insurance coverage to start January 1st.
The deadline for filing your 2015 tax return is April 18, 2016.