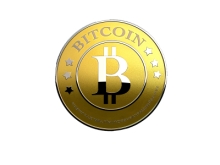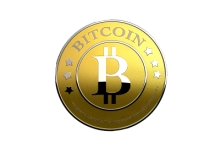 In mid-December, Overstock.com announced it plans to start accepting Bitcoin next year – possibly by the end of the second quarter – as payment for online transactions. They will be the first large retailer to accept this new form of payment.
Bitcoin is a peer-to-peer digital currency that can be used for anonymous purchases online from a number of sources. It was first introduced in 2008 by a group of programmers going under the name of Satoshi Nakamoto. Today, they can be used to pay for nearly anything on the Internet. Bitcoin is being promoted as the future of the currency world. The money does not need to go through banks or clearing houses keeping fees low. They can be accepted as payment in nearly any country around the world and the account cannot be frozen. Currency exchanges have been set up where users can trade bitcoins in for US dollars, Euros, and several other currencies.
Bitcoins are not really a "digital currency" or "virtual money" as you often hear touted. They only exist as software. The supply of every currency is controlled by some function or government entity. The supply of Bitcoins is controlled through the process known as "mining." Miners use expensive software to solve math problems in exchange for creating the currency. There are currently over 12 million Bitcoins in circulation and when the supply reaches 21 million no more will be created.
Bitcoin is neither a legitimate form of currency nor an investment. At this point they are nothing more than a technological innovation and are subject to the same risk and competition as all technology. Each Bitcoin amount comes anchored with a complex key, or password, that allows only the holder to spend it. Should the key ever be misplaced, stolen, or hacked your virtual investment could be gone with a few key strokes. In early 2011, a user lost 25,000 worth of bitcoin (about $500,000) after a hacker broke into a service dubbed InstaWallet.
Last November, the Department of Justice told a Senate committee hearing Bitcoins can be "legal means of exchange". SEC Chairman Mary Jo White said in a letter the coins "likely would be securities and therefore subject to our regulation.' Comments like these have bolstered the view that Bitcoins are an acceptable alternate means of conducting transactions. However, Bitcoins aren't supervised by any country or regulatory body nor are they backed by any central bank. The U.S. Treasury Department's Financial Crimes Enforcement Network has already required administrators and exchanges of virtual currencies to report transactions. Some speculate it may begin requiring some with bitcoin accounts to file foreign account forms as well.
As a speculative medium, Bitcoin was an undisputed success in 2013. Prices rose from $100 in April to over $1,000 before finishing the year in the $800 range. The huge price increase attracted the public's attention as well as investors and speculators. Anyone looking to profit from strong volatility may find Bitcoin trading offers plenty of excitement. Be forewarned, trading in Bitcoins is extremely risky. The exchanges on which Bitcoins trade are relatively new and largely unregulated. Traders may be more exposed to fraud and failure than with established, regulated exchanges where other investments are exchanged. The price volatility which makes Bitcoins so attractive to speculators may turn out to be their undoing as a currency substitute. Price stability is needed to be able to price goods and services using any currency.
As a medium of exchange, the currency has other serious shortcomings and is a long way from replacing any currency. The recent success of the bitcoin has increased the number of rivals who want to take its place. AnonCoin, Betacoin, Litecoin, Namecoin, and PPCoin are just a few names of competitors and the list is growing. The Bitcoin is nothing but software and we all know that technological innovation is rapidly and constantly improving. Techno-synthetic currencies like the Bitcoin will be challenged by new and improved digital technologies that are more secure and probably less expensive. It seems highly unlikely Bitcoins will be able to repeat last year's performance in 2014.
Rick's Tips:
Bitcoin is a peer-to-peer digital currency used to make purchases online from a number of sources.
Bitcoin is neither a legitimate form of currency nor an investment.
Trading in Bitcoins is extremely risky.
Read More From Rodgers & Associates