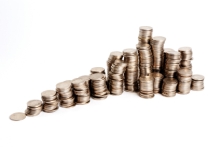 Forget about the generation gap between the Baby Boomers and Gen X (birth dates from the early 1960s to the early 1980s) or Millennial's (birth dates from the early 1980s to the early 2000s). A new Insured Retirement Institute report finds a generation gap within Baby Boomers themselves.
The Great Divide: Financial Comparison of Early and Late Boomers' Retirement Preparedness is a study released by the institute in early July, divided boomers into two groups: boomers between the ages of 61 to 66 and those between 50 and 55. Researchers believe early and late baby boomers should be treated as separate generations because their attitudes towards finances and retirement differ so much.
Early boomers worked many years in a stable economic atmosphere at a time when defined benefit pension plans were still in place. Older boomers are more optimistic about their retirement. Forty two– percent believe they have enough savings to live comfortably throughout retirement. Only 25 percent are optimistic about their financial situation improving in the next five years.
Late boomers had their early working years in a more unsettled economic time, when defined contribution plans came into play. Only 25 percent of late boomers are confident about their retirement. Despite these challenges, they are more confident about their financial situation improving. Forty one percent of late boomers think their personal financial situation will improve in five years. Their more optimistic outlook may be due to the fact they have more working years ahead of them and the opportunity to improve on their financial situation.
Surprisingly, the most common reason for retirement uncertainty with early boomers is that they say they enjoy working (20 percent). This is surprising because 20 percent of early boomers have already retired and only 43 percent remain in the workforce. Late boomers cite the lack of savings as the most common reason for their uncertainty. Forty seven percent have less than $100,000 saved for retirement.
Late boomers are also more likely to be facing life event financial challenges with homeownership and family. Thirty-one percent are still struggling to pay off their mortgage or renting, while 34 percent are financially supporting an adult child. These issues were less common with early boomers.
Different workplace experiences and employee benefit histories may have caused this "great divide" among early and late Baby Boomers. Late boomers worked most of their careers during the defined contribution plan era. They will be responsible for their retirement income security. Another study cited by the IRI report finds that some late boomers had acquired enough savings and wealth, even after the recession, to replace 70 percent to 80 percent of their working income.
The first baby boomer turned 65 on January 1, 2011, but most didn't stay home and collect Social Security. Early boomers may be more confident because they have pensions but most pensions aren't indexed to inflation. They will soon find out the biggest enemy of a retiree is inflation. Actuarial studies show there is a 25 percent chance of one spouse from a healthy 65 year old couple living to age 95. Moderate inflation will triple living expenses during that time span. A fixed pension and Social Security that may or may not continue to be indexed to inflation is not enough. They will need a healthy amount of personal savings to help them fight inflation.
No matter which generation you belong to, you will need to avoid these big retirement planning mistakes if you want to maintain your lifestyle throughout your golden years:
Procrastination – Start early and save often. A little bit of savings goes a long way when you're 20 years old because of the years of compounding. If you wait until age 55 to start saving you probably won't be able to accumulate enough even if you save half your salary.
Timing the market – Dalbar's annual Quantitative Analysis of Investor Behavior documents the poor results of investors who try to time the market. Their latest report shows the average investor only earned half the return of the S&P 500 index by jumping in and out of the market.
Paying off debt from your retirement account – Your goal should be to pay off debts before your retirement. Pulling funds from your pretax retirement fund at a tax cost of 25% or more to retire a 4-5% mortgage doesn't make financial sense.
Not having a written financial plan – You've heard it before, those who fail to plan, plan to fail. A good financial plan will include an investment strategy to get you through 30 years of retirement with an increasing stream of income.
Ignoring the impact of inflation – I started my career in 1984 when the average cost of a new house was $86,730, a movie ticket was $2.50, a gallon of gas was $1.10, and a first class postage stamp was 20 cents. My career has spanned the life expectancy of a healthy 65 year old couple today. You cannot retire on a fixed income. You need inflation fighting investments and savings to keep pace with inflation.
Overspending and under-saving – You don't get to stop budgeting just because you've reached retirement age. Most retirement plans focus on income and investments. However, outflow is as important or even more so. Everyone should plan a retirement budget before they retire and then live on it a year before they actually retire. Retiring one year later than you planned to get your spending under control is a lot easier than trying to find a job after you've retired because of an over spending issue.
Rick's Insights
A new study finds early and late baby boomers differ in their retirement confidence because of workplace differences and the type of retirement plans offered.
47% of late boomers have saved less than $100,000 for retirement.
To have a successful retirement you will need to avoid the big retirement planning mistakes.