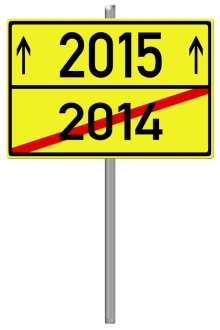 President Obama continued his assault on retirement plans with the release of his 2015 budget. Most of the proposals had been included in prior budgets and none have been adopted – so far. However, it's important to keep this trend in mind when making long term retirement saving plans. The main idea behind the New Three-Legged Stool™ strategy was a new way of saving for retirement because the old ways won't work going forward. The trend for lower tax rates has been reversed beginning most recently with the American Taxpayer Relief Act of 2012. The government wants to get its hands on the $12 trillion of untaxed assets in IRAs and employer sponsored plans. If it can't get to those assets now, their fallback position is to limit the amount of money going into them.
Consider these proposals:
Limit deductions on retirement plan contributions
The President has talked about this rule for several years both in terms of retirement contributions and itemized deductions like charitable contributions. The rule would limit contributions to all types of retirement plans (including IRAs) to a 28% tax deduction. Anyone in a tax bracket higher than 28% would be affected. A $10,000 contribution to a retirement plan for someone in the 39.6% tax bracket currently saves $3,960 in taxes.
Retirement Savings Cap
Not only would the tax benefits be cut for upper income taxpayers but the amount of money anyone can save in a combination of retirement accounts would also be limited. The rule uses a formula to calculate the amount of money needed to buy a joint and survivor annuity of $210,000 per year starting at age 62. The current amount needed for this purchase is $3.2 million. Taxpayers would not be allowed to make additional contributions to retirement accounts once this cumulative amount has been reached.
Eliminate the stretch IRA
This rule is aimed at being able to tax retirement assets sooner. Beneficiaries of retirement accounts can currently take distributions over their life expectancy when the account owner dies. Younger beneficiaries could leave the money in a tax sheltered account for decades while taking only minimum distributions each year. The new rule would require non-spouse beneficiaries to empty inherited retirement accounts by the end of the fifth year after the year of the IRA owner's death (known as the 5-year-rule). This would subject these beneficiaries to more severe tax consequences upon inheriting retirement accounts.
Minimum distributions for Roth IRAs at age 70 ½
This is a new rule proposal this year. Roth IRAs have no required minimum distribution (RMD) requirements and it's one of the reasons taxpayers contribute or convert to Roth IRAs in the first place. Under the benign sounding simplification of retirement plan rules, this new provision would require Roth IRAs to follow the same RMD rules as other retirement accounts. Simply put, you would have to begin taking RMDs from your Roth IRA when you turn 70 ½, the same way you do with your traditional IRA and other retirement accounts. Many people convert IRAs to Roth IRAs allowing future earnings to grow tax free. The strategy reduces future RMDs from IRA accounts and keeps the money from being distributed to a taxable account where the earnings will be taxed. The adoption of this rule would make Roth conversions less attractive as a planning strategy going forward.
The likelihood of any of these provisions becoming law is a long shot. All but the Roth IRA provision were part of last year's budget proposal and none of them got very far in the process. These proposals are important to know because it is a strong indication of the direction President Obama is heading. Tax reform hasn't made a lot of progress in the past year but it is still a hot topic. Even though the budget deficit was smaller in the last fiscal year it still needs to be balanced. Tax reform is a way to reshuffle priorities and potentially raise revenue to balance the budget. There is a good chance some new revenue will come from the retirement savings system.
Rick's Tips:
Retirement savings is bound to undergo changes going forward as the government looks for ways to raise revenue.
Tax benefits for retirement contributions may be capped and limits could be placed on the amount a taxpayer can save.
A new provision could require RMDs from Roth IRAs reducing the effectiveness of a Roth conversion strategy.