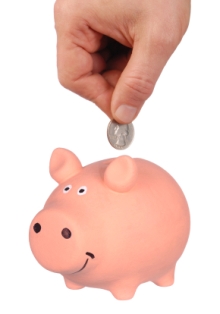 A study released this summer by Charles Schwab Corp found more companies are now offering a 401(k) match to their employees than were before the 2008 financial panic. Many employers reduced the match or dropped it altogether in response to the economic downturn. Five years later it appears the match has been reinstated for most workers.
The Schwab study found 73% of the employers who offer a 401(k) retirement plan matched contributions as of the end of 2011. The number of employers matching contributions had fallen to 67% in 2009. This is good news for employees saving for retirement. It comes at a time when fewer companies are offering pension plans and Social Security benefits may need to be reduced for younger workers. Employers also recognize the importance of a matched savings benefit to help their workers reach their retirement goals.
The study also revealed a huge increase in the number of employers providing financial advice to employees participating in their 401(k). Only 42% of employers made 401(k) advice available to plan participants in 2005. That number jumped to 83% in the latest study. Schwab believes the results show employers are responding to evidence that advice and other plan features can make a positive difference in their workers' retirement accounts.
These improvements come at a time when more workers are contributing to their 401(k)'s. Increased contributions could be a response to the employer match. A 401(k) account is an important tool for employees to save for retirement offering an easy way to save through automatic deductions with a tax break. Employees view the employers matched savings as free money. This year, employees can stash up to $17,500 in a 401(k) account, and those over age 50 can save an additional $5,500.
One of the big risks employees face is saving enough. Most workers view the 401(k) as their main source of retirement income. The Schwab survey found more than half of workers have increased their savings rates in the last two years. Seventy percent of those surveyed believe their 401(k) is in better shape now than ever before. Most say their retirement accounts have completely recovered from the 2008-2009 stock market downturn.
Unfortunately, the 2013 Retirement Confidence Survey (RCS) finds that worker confidence in having enough money to live comfortably throughout retirement declined slightly in 2013. Twenty- eight percent of workers now say they are not at all confident, an increase from 23 percent in 2012. Workers age 55 and older had an average 401(k) balance of $255,000. Using the 4% prudent withdrawal rule, this balance would produce a monthly income of less than $1,000. Adding the average Social Security benefit of $1,269 per month this year doesn't provide much for a comfortable retirement.
A good way to avoid ending up with an inadequate retirement fund is to start saving early and monitor your savings to stay on track. If your employer offers financial advice as a benefit, take advantage of it. The Schwab survey found investment confidence nearly doubled when employees had the help of a financial professional. Employees have to make investment choices in the 401(k) and many are overwhelmed by these choices. A financial professional can help choose the correct investment allocation and determine how much the employee needs to save if they want to retire comfortably.
Those new to saving in their 401(k) should consider starting by saving the maximum amount their employer matches. Contributions should be increased each subsequent year until savings reach 10% of earnings. Older workers may need to continue increasing contributions if they didn't start saving at the beginning of their career.
Erin Brady is this year's winner of the Miss USA pageant and is more than just a pretty face. She's also an accountant with a focus on retirement planning. In a recent interview, Miss Brady spoke about the biggest mistake young people are making with their finances – saving money does not rank high on their priority list. Her advice, "pay yourself first." Brady, age 25, practices what she preaches. She opened a Roth IRA upon graduating from high school, and has set up automatic payroll deductions to contribute to it from every paycheck.
Those who want to retire comfortably could take Miss USA's advice and encourage their children and grandchildren to do the same.
Rick's Tips:
Employer sponsored plans are one of the most important tools employees have to save for their retirement.
83% of employers offer financial advice to plan participants. Those who have this benefit should take advantage of it to make sure they are saving enough and investing properly.
The best way to reach your retirement goals is to start early and save often.