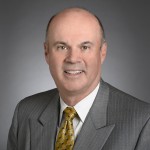 The end of the year is the time when many people begin to think of family and charitable giving. The Center on Philanthropy (COP) at Indiana University found about 24% of survey respondents said most of their annual giving is done between Thanksgiving and New Year's Day.
This may be because the Christmas season is thought of as a time of giving. It may also be because savvy donors understand the tax benefits of charitable giving and turn their attention to tax planning before year end.
A recent COP study revealed that of high–net worth donors (households with income greater than $200,000 and net worth over $1,000,000) 42.7% gave more during the holidays than the rest of the year. The non-profit world understands this tendency. Over half reported they receive more than 25 percent of their contributions between October and December.[1]
Those planning to give who wish to receive tax benefits should take note of some important guidelines if they wish to maximize the value of their gift.
Charitable organization must be qualified
Not all non-profits qualify for a tax deduction.
The recipient must be considered an exempt organization by the IRS. The IRS maintains a list of exempt organizations on their website and updates the list regularly. To qualify as an exempt organization by the IRS, an association or company must be organized and operated exclusively for exempt purposes set forth in code section 501(c)(3), and none of its earnings may inure to any private shareholder or individual. An organization could lose its charity status for various reasons. It's important to check the IRS list before making contributions. There is a list of recent revocations of exempt status on the website to reference.
Must itemize deductions
Gifts to an exempt organization won't provide any tax benefit unless the taxpayer itemizes their deductions. The standard deduction for single filers is $6,300 and $12,600 for joint filers. Charitable gifts combined with other itemized deductions must exceed these amounts before providing any tax benefit. Taxpayers who may be close should consider lumping together gifts in a single tax year to maximize tax savings.
Deduction limits
The IRS also limits how much a taxpayer can deduct in charitable contributions during a single tax year. The limit is based on the taxpayer's adjusted gross income (AGI), the kind of deduction (cash, stock, etc.), and the type of charitable organization. Taxpayers who gift less than 20% of their AGI don't need to worry about these limits. Anyone planning to contribute more than 20% of AGI should consult their tax or financial adviser to determine which limits may apply.  Charitable contributions that exceed the limits can be carried forward on a taxpayer's return for the next five years until they can be taken.
Non-cash contributions
The IRS has been tightening the rules for non-cash charitable giving to prevent abuses. Gifts of property need to be owned for at least one year prior to gifting if the taxpayer wants to take a deduction for the property's current market value.  Gifting appreciated property is an excellent strategy for taxpayers to minimize future capital gains while fulfilling their charitable goals. Those donating non-cash items such as clothing and furniture should get a receipt from the organization receiving the items. The organization is not required to value the items. Taxpayers can find values for common items on the website of the Salvation Army and Goodwill Industries.
Document gifts
Document cash gifts of less than $250 with a canceled check, credit-card statement, or a simple receipt from the charity. Cash gifts of more than $250 require an acknowledgement from the charity that shows the amount, date and name of donor. The receipt must also state, "No goods or services were provided in exchange for these gifts." If something was provided in exchange, the note should state what it was and the value of the goods or services.
Property gifts greater than $500 require Form 8283, plus the acknowledgement listed above. Gifts of a car, plane or boat also require Form 1098C. This form is provided by the non-profit. Gifts of property worth over $5,000 require an appraisal summary to be attached to the taxpayer's return. Gifts of artwork worth more than $20,000 require the entire qualified appraisal with the tax return. An important exception to the appraisal requirement is when giving publicly traded securities and the market value is readily available. Most non-profits will record the value of the security at the time of the gift in their acknowledgement letter.
Gifts from an IRA
IRA owners over age 70 ½ have the ability to give directly to a charity from their IRA. This type of donation is called a qualified charitable distribution (QCD).  Taxpayers making QCDs avoid reporting the income on their tax return which is a huge advantage to taxpayers who don't itemize deductions. The donation cannot be made until the IRA owner has attained the age of 70 ½ in order to qualify. The maximum donation is $100,000 per tax year to one or more charities. The QCD will count towards the amount the IRA owner has to take as their required minimum distribution that year.
Mileage adds up
Finally, don't forget the charitable deduction for mileage. Taxpayers can deduct the costs of any driving in service to charity when they use their own vehicle. For example, those who volunteer for Meals on Wheels. Taxpayers can choose between deducting the actual cost of driving or using the standard mileage rate which is 14 cents per mile in 2016. The cost of tolls and parking can be taken regardless of which method used. The IRS requires taxpayers keep reliable records of expenses and/or mileage. The records should include the purpose of each trip and either the actual cost or mileage.
Rick's Tips:
7% of high net worth donors do most of their giving in the last three months of the year.
Not all non-profits qualify to receive tax deductible gifts. Taxpayers need to check the IRS website to verify their exempt status.
Taxpayers planning to contribute more than 20% of their AGI to charity should consult a tax or financial adviser to determine which gifting limits may apply.
[1]  Source: National Center for Charitable Statistics