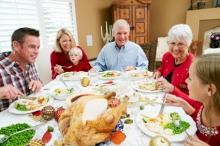 From all of the staff and advisers at Rodgers & Associates, we want to wish you and your family a very Merry Christmas!
Rick's Tips:
Enjoy it. It only comes once a year.
Make a memory. Christmas can be a special time to make memories with friends and loved ones that will last a lifetime.
Be thankful. Just because Thanksgiving was a month ago, doesn't mean you can't find a reason to be thankful now.