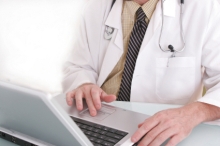 The next major phase of the Patient Protection and Affordable Care Act (PPACA) starts October 1st with the opening of the new public insurance marketplaces (formerly called exchanges). Open enrollment will run through the end of April 2014, with coverage starting January 1st. This phase will offer some unique opportunities for small businesses and self-employed individuals. It may also create an opportunity for those taking early retirement and are too young to qualify for Medicare.
PPACA gradually closes the prescription drug "donut hole" for those with Medicare D drug plan and adds an annual wellness visit. Another potential improvement affects the Medicare Advantage market by requiring plans to spend at least 85% of the revenue received from the government on patient care.
The biggest opportunity will be for people over age 50 who are too young for Medicare and don't have access to a group insurance plan. Premiums are allowed to be set up to three times higher for persons over the age of 50. However, net premium costs could be significantly offset by tax credits. Tax credits are available if your income falls between 100 – 400% of the federally-defined poverty guideline (FPL). Families have a maximum out-of-pocket premium expense of 9.5% of their annual income at the upper end of the qualifying income level. The projected FPL for 2014 would make tax credits available for individuals (income between $11,490 and $45,960), and family of four with income from $23,550 to $94,200. PPACA tax credits use modified adjusted gross income (MAGI) to determine qualification.
The new marketplaces are expected to offer four levels of plans – Bronze, Silver, Gold and Platinum. The difference in plans is based on premium levels and out-of-pocket expenses. Platinum plans have higher premiums but cover 90% of costs. Bronze plans have the lowest premiums but will only cover 60% of the enrollee's costs.
For example, a 60-year-old individual (non-smoker) with MAGI over $46,000 and no dependents could sign up for a Silver plan with an annual premium of $8,200. Because this person is over the income threshold they would not be eligible for tax credits. However, the same individual whose MAGI is $40,000, would qualify for some tax credits which would reduce the net premium to $3,800.
This is a significant savings which creates a planning opportunity for those under age 65 or a couple, where one spouse is younger than 65 and isn't yet eligible for Medicare. MAGI includes wages, salary, foreign income, interest, dividends, capital gains and Social Security benefits. Households close to the income levels qualifying for tax credits should pay close attention to year-end tax planning. Deferring salary and delaying capital gains or harvesting losses could mean the difference between meaningful tax credits or none. Year-end planning should include strategies to assure income is kept below the subsidy ceiling if applicable. To assist your planning, the Kaiser Family Foundation has a subsidy calculator tool. This tool illustrates health insurance premiums and subsidies for people purchasing insurance on their own in federal health insurance exchanges. State exchanges will most likely offer their own calculators using insurance pricing for their markets once they become available in October.
Each State had the option of creating their own marketplace or participating in the marketplace set up by the federal government. PPACA has established a website to assist you if you're not sure where to go in your state at HealthCare.gov. Those who don't have access to the internet or prefer in-person assistance can contact one of the health centers around the country who have been awarded grants to hire and train "navigators". Information on how to contact navigators in your area should be available after October 1st.
Rick's Tips:
Open enrollment for the new healthcare marketplaces begins October 1, 2013.
You may be eligible for tax credits to help pay health insurance premiums if your income is below certain thresholds.
Year-end tax planning should include a review of insurance tax credit eligibility.