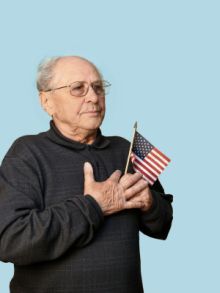 The results of 2013 Employee Benefit Research Institute's (EBRI)-Greenwald Retirement Confidence Survey were released this summer and provide an informative look at the state of retirement in America. This survey was started in 1993 and is the longest-running annual retirement survey of its kind in the nation. Retirement planners look to gain insight from the survey which will help them understand and anticipate the current and future needs of retirees.
One of the most interesting questions asked in the survey is the amount of money people believe they will need to accumulate in order to retire comfortably. Half of the respondents say $500,000 and about 30% think $250,000 will be enough. Using the 4% rule as a guide, this amount of savings would produce $10,000 to $20,000 per year of income. The average Social Security benefit is about $1,300 per month ($15,600 annually). Will the average retiree be able to live on $25,000 – $35,000 per year? It's unlikely when you consider the median household income is about $50,000 per year.
Medical expenses are a big concern for many people, especially those planning to retire. Fifty two percent of this year's respondents are not confident they will be able to pay medical expenses in retirement. Fidelity Investments estimated the cost of medical expenses for a 65-year old couple would run $240,000 over their retirement years. This figure does not take into consideration the cost of long-term care. Fidelity's cost estimates include deductibles and copayments, premiums for optional coverage for doctor visits and prescription drugs, out-of-pocket expenses for prescription drugs, and other expenses that Medicare doesn't cover, such as hearing aids and eyeglasses. Most of the respondents could use up their retirement savings paying for medical expenses alone.
The strong recent performance of the stock market has helped erase most of the lack of confidence we saw after the Great Panic of 2008. Eighty five percent of workers say they are either very or somewhat confident they are investing wisely. Sixty percent of workers say they would like to increase their retirement savings but don't feel they can due to increases in their everyday expenses.
The biggest change in workers retirement expectations is retirement age. Only 20 years ago most workers planned to retire in their mid 60s. This year's survey shows more and more workers planning to retire at age 70 or older. They site concerns about Social Security, the stock market and low interest rates all as reasons they feel they need to put off retirement. In reality, the trend has not followed expectations. More than 1/3 of workers say they expect to retire after age 65 but only 1 in 7 actually retire later.
It makes sense that if workers aren't saving enough for retirement and don't believe they can afford to increase savings, one solution would be to retire later. Another solution would be to reduce spending in retirement. Not surprisingly, more than half of respondents say they expect spending in retirement to be lower. Whether by choice or out of necessity, EBRI found the median spending of a retired couple is $31,000 per year compared to $40,000 of annual spending by a working couple. Most workers plan to have their home paid for eliminating the monthly mortgage payment. Retirees also save on expenses related to commuting and buying work attire. Offsetting savings is an increase in medical expenses which makes up 18% of a retirees budget by the time they reach age 85.
In summary, workers today are still behind in retirement savings and not realistic about how much will be needed to retire comfortably. This message needs to be carried to younger workers so they can start saving early and take advantage of compounded growth. Workers with less than 10 or 15 years to retire need to make up shortages by increasing the amount they save. Most are finding this difficult to do. They will either need to retire later or work part-time during retirement to maintain their lifestyle.
Rick's Tips:
Most workers do not realize how much they will need to save in order to retire comfortably.
Medical costs are a significant expense for retirees rising to 18% of their budget by age 85.
Most retirees do spend less in retirement averaging about 80% of what they spend while working.