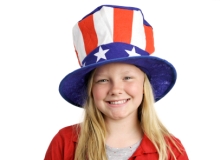 Lawmakers are pushing ahead on tax reform and they want your feedback. A bipartisan entry on the internet, www.Taxreform.gov, has been sponsored by Representative Dave Camp, Republican Chairman of the House Ways and Means Committee, and Democratic Senator Max Baucus, chairman of the Senate Finance Committee. The website is seeking input from taxpayers on what tax reform should look like.
Rep. Camp and Sen. Baucus are heading the bipartisan committee attempting to put together a tax reform bill agreeable to both parties. They have two guiding principles:
minimize tax deductions in order to reduce tax rates overall and
do so in a way not to increase the tax burden on lower-income taxpayers.
Of the 10 largest breaks, only two primarily aid lower and middle-earners – the earned income credit and the child tax credit. Both are refundable credits and both are unlikely to change in the final tax reform bill. Two other breaks help a significant number of those with lower income – nontaxable employer-paid health coverage and the partial taxation of Social Security benefits. The health insurance exclusion is the largest break on the list with an estimated cost to the government of $250 billion. This benefit is likely to become partially taxed in the final bill but done in a way to exclude lower income taxpayers. Lost revenue on Social Security benefits is smaller so it's unlikely the tax burden will rise on this item.
This leaves deductions mainly used by the upper-income taxpayers. At the top of the list is the write-off for state and local taxes. It's rumored lawmakers will choose a partial cutback. Either the property tax deduction or the sales or income tax write-off will be cut. Mortgage interest will also undergo some form of reduction. There have been proposals to convert this deduction into a tax credit rather than eliminate it altogether. The credit would be phased out as taxable income increases. A more likely solution would be to lower the current $1-million limit on mortgage interest and repeal the deduction of mortgage interest for second homes.
The President has talked about limiting the deduction for charitable donations during several speeches this year. Charities complain that lower tax rates would lessen the incentive to give. Lawmakers may leave changes to this deduction out of the final bill or just make small changes, such as limiting write-offs as the President has suggested.
The one provision most likely to be in the final bill is elimination of preferential tax rates for long-term capital gains and qualified dividends. This provision is the second-largest tax break on the list, and recapturing this revenue would go a long way toward funding a significant reduction in the top income tax rate. Long-term capital gains and qualified dividends currently enjoy a top tax rate of 20% for taxpayers in the highest tax bracket. Camp and Baucus have set a goal of having a bill out of their committee by the end of 2013. Should the final bill be passed in 2014, the tax break on capital gains and dividends is likely to end by 2015. The preferential tax treatment of long-term gains was removed in the 1986 tax reform law in order to lower tax brackets. This precedent is likely to help make the move a certainty of current tax reform as lawmakers look for ways to broaden the tax base so income tax rates on individuals can be reduced. The final tax bill will most likely tax gains and dividends as ordinary income. Part of this provision could also take away the ability to use the specific identification method to determine which lot of a security is sold. Investors can currently choose between, FIFO (First-in, First-out), LIFO (Last-in, First-out), highest or lowest cost method, specific lot or average cost when they sell a security that has been purchased multiple times. Instead, investors may be forced to use the average basis of the shares.
Lastly, the exclusion for retirement plan contributions will be considered as another source of revenue. Not charging taxpayers taxes on their employer plan contributions costs the U.S. Treasury $52.2 billion a year and IRAs cost the government another $12.6 billion. Lawmakers are unlikely to get rid of all tax breaks for contributions to employer sponsored plans and IRAs. Cuts which only affect high-income earners such as a lower 401(k) cap have been mentioned in several proposals.
A final goal of tax reformers is to simplify the tax code. Rep. Camp recently told the Associated Press, "The code is 10 times the size of the Bible with none of the good news". There have been almost 5,000 changes to the tax code just since 2001. Due to the growing complexity, almost 60% of filers now pay someone to prepare their tax returns. Another 30% use commercial software to attempt to calculate their tax burden. Simplifying the tax code could go a long way to reducing the burden of preparing tax returns in the future.